Stainless Steel Conveyors, Belt Conveyors, and More Streamline Food Processing Operations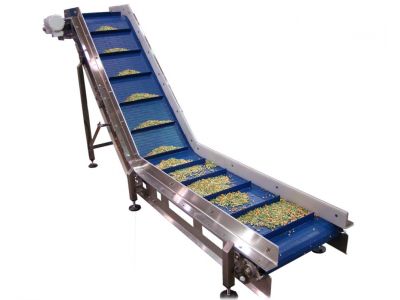 Packaging systems should always work to benefit the user as best as possible, and that is exactly what your operation gets when you invest in stainless steel conveyors, belt conveyors, and more from Technical Packaging Systems, Inc. Offering high quality conveyors and other equipment from Triton Innovation, LLC, the team at Technical Packaging Systems can help any business in the food processing industry find the food grade conveyors and more to get products packaged and on the move.
Designs for a variety of operations
At Technical Packaging Systems, we recognize that the food processing industry can contain a wide variety of products that need to be effectively handled. The different Triton Innovation products that we have to offer can help these different operations by assisting them with the movement of product in the most effective way. From the Homogeneous Belt Conveyor that is ideal for dry, wet, or oily products or the Wire Mesh Belt Conveyor that can withstand extreme temperatures and provide air flow through the belt for battering, breading, glazing, cooling, and more, there is always an option to fit your needs. We have worked with a variety of businesses in the food processing industry, so when you work with Technical Packaging Systems, you know that you will find the best solution for your needs quickly and efficiently.
Stainless-steel conveyors designed for efficiency
Another reason we trust in the designs from Triton Innovation for our customers is the efficiency in design that they offer. With many options offering FDA belt material choices that can be provided in various configurations for your needs, you can always depend on the options that are offered through Technical Packaging Systems. Each belt from the stainless-steel conveyor to the troughed belt conveyor is specially designed for the purpose it is serving for you, so whether that is an efficient design for cleaning and sanitation that can easily disperse water or a design that will keep materials secure and reduces spillage, you can always depend on the products that we offer.
With over 30 years of experience assisting companies to find the specialized products that will best serve them, you can count on Technical Packaging Systems, Inc. to help you find the best stainless-steel conveyor, modular plastic belt conveyors, and more to maximize efficiency of your food processing business. To learn more about what we can provide to your business to help with day-to-day operations, reach out on our contact page today!