Shrink Packaging Systems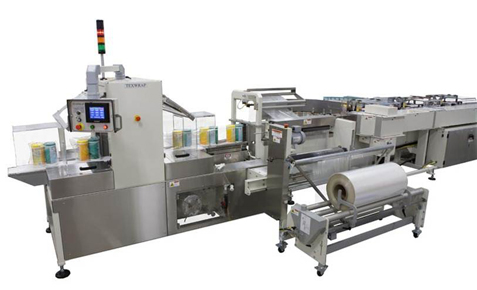 Turn a usually labor intensive process into an automated one and potentially save big money. Increase your production, improve your quality control, reduce your cost. Consider the advantages of shrink wrap. We offer:
Bagging Systems
Fully automatic and semi-automatic options available. We have equipment that can work with virtually any bag material as well as a variety of feed options (gravity, belt, vibratory).
Form, Fill & Seal Machinery
Create a bag, put your product in it, and seal it up, all in one sequence. Standard or custom equipment. Speeds up to 250 packages per minute.
Shrink Bundlers
Bundling offers high flexibility, especially when combined with printing, to adapt packaging to marketing or advertising needs. It may be very cost effective, especially for large products.
Shrink Packaging Systems
Reduce your corrugated usage. Shrink wrapping is both tamper resistant and tamper evident. It permits your product to be packaged at your site and displayed at your customer's with no intervening steps. Highly flexible for marketing various quantities of your product. Available as either semi- or fully automated and for intermittent or continuous operation form, fill & seal. Highly configurable with multiple sizes and speeds.