Tape
Whether you need a general purpose tape or a specialty tape, look no further than Technical Packaging Systems. We offer over 150 different types of tape, ensuring we cover every industries need. With this many different types of tape on the market, it can be easy to make the mistake of selecting the wrong tape. Don't let that happen to you! At Technical Packaging Systems, we guarantee the right tape and the right price for you.
Below is a general spec sheet, with our most popular tapes used on corrugated cases: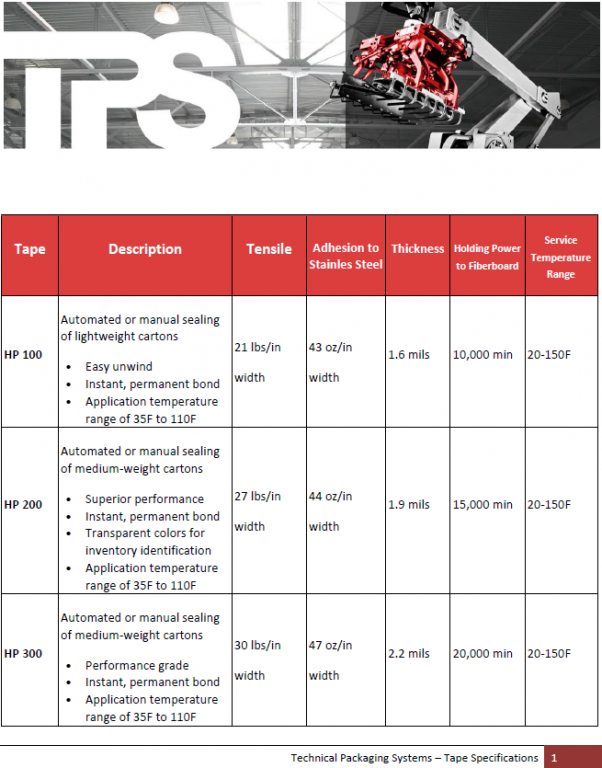 Download TPS Tape Specifications Sheet here.
Contact us for all of your Tape needs
Click here for more information on our offered consumables