Cartoners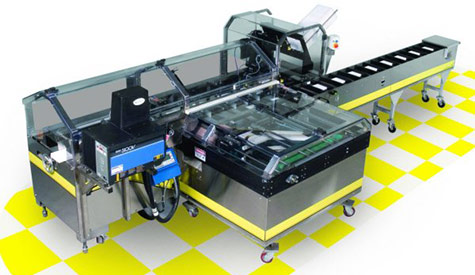 From entry level, hand-load cartoners to high-speed servo-driven cartoners with features such as sanitary balcony design, touch screen controls, and comprehensive onboard diagnostics, Technical Packaging Systems has you covered. Cartoners quickly and efficiently wrap products in packages that are suitable for display on store shelves.
Cartoners are available in manual load, auto load, and fully automatic autoload models. They're designed to erect a variety of end-load style cartons in a fully automatic, continuous-run packaging line environment.
Cartoners are suitable for products from a wide variety of industries, including:
Food and Beverage
Confections
Pharmaceutical
Household
Industrial Products
Dairy
Meat and Poultry
Sleeve Wrappers
The sleeve wrappers we offer at Technical Packaging Systems runs continually in a fully automatic form, load and seal system. Sleeve wrappers reduce packaging material consumption with an economical wrap-around sleeve.
Applications for sleeve wrappers include:
Frozen Dinners
Microwavable Bowls
Dairy Cups And Tubs
Apple Sauce Cups
Convenience Snack Cups.
With one of the most extensive lineups of cartoners and sleeve wrappers available, Technical Packaging Systems has a solution to meet the needs of packagers of any size operating in a variety of markets. Let us help you with your vertical or horizontal cartooning and sleeve wrapping needs.