Case Forming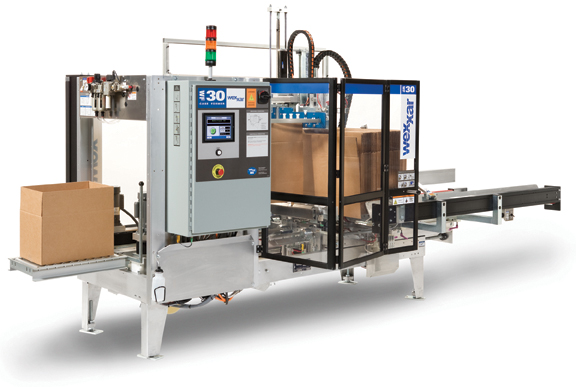 Whether your packaging is small volume and low speed or high volume and high speed, we have the case erectors and forming equipment to keep you running efficiently.
Case Erectors & Formers
Compact, standard, or oversized product? Our case erectors can meet the needs of any packaging product that you may have. Multiple product sizes that need to run on the same line? Ergonomic concerns? No problem. Take the labor and repetitive stress injuries out of your packaging process. Let our case erector equipment do it.
Case Packers
Whether you pack cartons, bags, or trays (rigid and semi-rigid), we go beyond the traditional horizontal or vertical options. We do top, bottom, end, or side loading, even wrap-around packing. Fully robotic. Rapid changeover. Many units run up to 20 cycles per minute
Case Sealers
Whether you glue or tape - your cases are accurately sealed. No gaps, no problems. Our engineering team is experienced with corrugated case sealing throughout multiple industries and will insure your products are properly sealed everytime. Click here to see how Technical Packaging Systems was able to save a company over $60,000.00 anually.
Tray Formers
Begun for produce, trays offer an option for packaging that may be cost effective for you or offer a packaging advantage over a traditional case. Corrugated or paperboard. Large or small. No matter what your configuration, we can help. Ask us.
Integration
Integrating our case erectors, packers, sealers and tray formers into once total packaging solution saves you time and money.