Automated Systems for Storage and Retrieval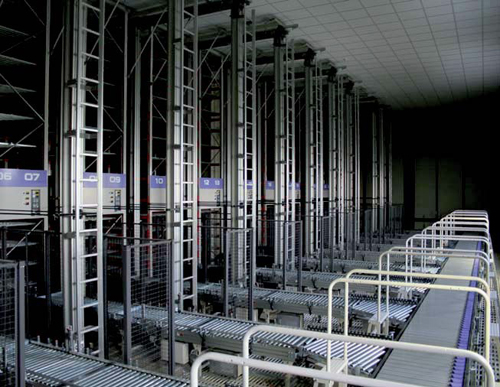 Automated storage and retrieval systems (AS/RS) are any of a variety of computer-controlled systems designed to place and retrieve loads from defined locations. These automated systems are typically used where storage density is critical due to space constraints, and a high volume of loads are moved into and out of storage.
These modular systems can handle standard and non-standard loads, from books and files in a library's storage room to pallets carrying several tons in a warehouse. Automated storage and retrieval systems offer advantages of increased inventory control and tracking reduced labor costs and improved safety by removing workers from difficult working conditions. Their major savings is in inventory storage costs as AS/RS greatly improves warehouse space utilization, vertically and horizontally, creating greater storage density.
According to an article in Material Handling Management, automated storage and retrieval systems offer the greatest benefit for cold storage, frozen foods, and storage conditions demanding very strict inventory tracking. Operations requiring two or three shifts in material handling and the need to maintain critical inventory levels can also benefit from AS/RS. If your existing site's space for storage is tight, an automated storage and retrieval system may also eliminate the need to move to a new location.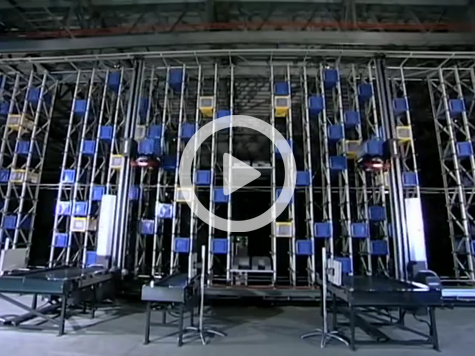 While you may be able to find "bargain" automated storage systems that cost less up front, they are often ill-equipped for extensive, long-term use. The same article in Material Handling Management noted that light-duty storage systems are particularly vulnerable by failing to deliver well engineered equipment and software, greatly raising your overall costs.
Technical Packaging Systems engineers will work with you to design and procure the right automated storage and retrieval system to meet your material handling needs, be the fixed-aisle systems characteristically used in large, high-volume storage areas, or carousel/vertical lift modules used individually or in groups for small to medium-sized operations.