Want Faster, Safer, Easier Loads? Integrate a Stretch Wrapper into Your Production Line!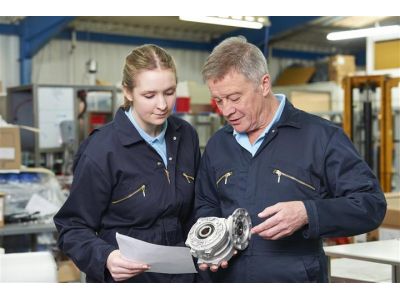 If you've been searching for a way to load your products faster, safer, and easier, then you should be investigating the benefits of Lantech's top-of-the-line stretch wrappers. While they require operator proficiency and proper training, the payoffs over time can be truly incredible. And now, Lantech has made strides toward alleviating these concerns, reducing downtime due to training and reducing the need for in-depth, ongoing training!
Lantech's new "Load Guardian" program is to thank for these advances. Available on all of the company's QL Automatic stretch wrappers, it can be retrofitted to a number of existing wrappers, as well. Allowing untrained operators to create secure, safe loads, it eliminates the need to make adjustments to rotation speeds, film layers, and much more. By utilizing a simple, straightforward UI, operators simply input information about the load – height, weight, and shape – and, using that data, the machine selects the proper settings for the load.
With a broad range of knowledge about Lantech's entire product line, the team at Technical Packaging Systems is well-positioned to help you transition to the Load Guardian system. In only a few hours, we can get your employees become proficient in operating your new stretch wrapper. We pride ourselves on our ability to help our customers overcome their shipping and transportation challenges and, because of that, we have earned a reputation for providing efficient, thorough training on a wide range of packaging systems.
At Technical Packaging Systems, we've helped a vast number of businesses in countless markets surmount their packaging challenges. Whether you're looking at stretch wrappers, case sealers, cartoners, label applicators, case packers, or any other systems, you can be certain that our team is capable of helping. If you'd like to discuss how to create – and ship – faster, easier, and safer loads, contact us today to discuss our offerings!