Move Your Products with Less Friction with a Chain Driven Live Roller Conveyor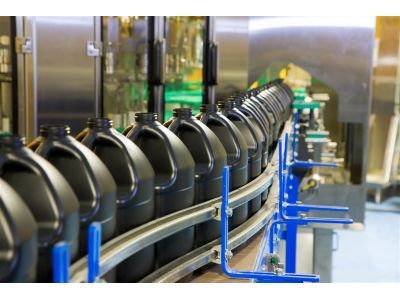 If you run an operation where quickly moving products from A to B is essential, chain driven live roller conveyors are for you. Are you shifting products from one workstation to the next? Do you currently utilize metal tabletops as your transportation surface? Do your employees struggle to get your products to the places that they need to be? If so, we're confident that you can benefit from one of Triton's top-quality chain driven live roller conveyors. Designed to move difficult, awkward, and heavy products, they are the perfect product for manufacturers who are looking to optimize their production line. In today's post, we're going to look at a few of the benefits of these amazing conveyors.
Efficiency
Assembled with your specific facility in mind, Technical Packaging Systems' conveyors aren't a quick, dirty solution: they are long-term, custom-fit solutions that are designed to seamlessly integrate into your operation. Because of this, they address your needs head on, eliminate stopgaps, and provide an efficient, cost-effective transportation alternative.
Durable and long-lasting
With floor supports, side guides, and a heavy-duty welded construction, our conveyor systems are built to endure even the most challenging manufacturing environments. More importantly, they are designed with your operation's needs in mind, providing you with a forward-thinking, long-lasting solution that will save you money, increase your output, and ease your logistical headaches for years to come.
At Technical Packaging Systems, we offer the industry's most comprehensive catalog of packaging, shipping, and transportation equipment. Whether you're in need of stretch wrappers, case formers, label applicators, or anything else, we're confident that we can get you the equipment that your operation needs to run smoothly and, more importantly, profitably. If you've been searching for new, optimized equipment for your facility, contact us today to discuss how we can help.