Visit the TPS Pack Expo to See Shrink Wrappers, Conveyors, Labelers, and More!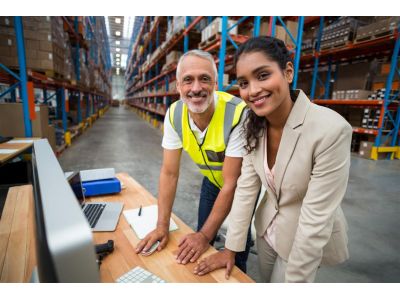 If you're in the market for shrink wrappers, conveyors, labelers, cartoners, inspection systems, or any number of other packaging systems, you're in luck! The 2019 TPS Pack Expo is being held on June 26th and 27th from 10:00 AM to 5:00 PM. A good opportunity to take a closer look at the industry's best packaging equipment, the expo affords visitors the ability to see, learn about, and interact with top-of-the-line machines. Whether you're looking to open a new facility or you want to upgrade your current line, the TPS Pack Expo is a great chance to get some hands-on experience and – more importantly – advice from industry experts.
A few of the packaging line components and solutions that will be featured at the expo:
Markem-Imaje Marking and Coding CIJ, High Resolution Inkjet Hot Melt, Thermal Transfer Printers, Print and Apply Labeling and Laser Coding
Ohlson Packaging Combination Scale Vertical Bagger
APT Fanuc Robotics and Automation
Lantech Stretch Wrapping, State-of-the-Art Metered Film Delivery
Texwrap Automatic Shrink Wrapping
Arpac Shrink Bundling
Anritsu Inspection Systems X-ray, Checkweigh and Metal Detection
Omni Metalcraft Case and Pallet Handling Conveyors
Garvey Product Handling Conveyors
Cognex Machine Vision and Barcode Readers
SofTech Engineering Controls Design and Plant Automation
At Technical Packaging Systems, we're committed to ensuring that our customers have all of the information that they need to make reasoned, cost-effective decisions. If you're in the market for new packaging solutions, from shrink wrappers and labelers to case formers and bagging systems, contact us to learn how we can help!