Take a Closer Look at the High-Quality Side and Top Load Case Packers from Trinamics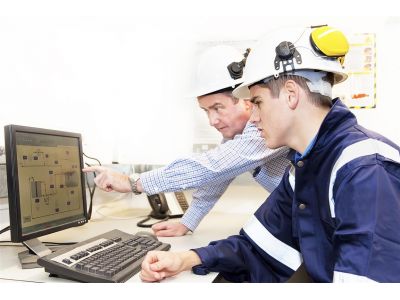 With a reputation for high-quality, dependable equipment, Trinamics manufactures the industry's best case packers. No matter what products your packing or what you're packing them into – cartons, trays, or bags – you can be confident that Trinamics' packers offer unparalleled versatility combined with a compact, space-friendly footprint. More importantly, you can be certain that they'll get the job done. Having earned recognition for their innovative designs, Trinamics' packers promise better packaging efficiency and productivity, as well as reduced maintenance and labor costs. In today's post, we're going to take a closer look at a few of the Trinamics case packers that we offer at Technical Packaging Systems.
Top Load Case Packers
Available in three models, the TRE100TL, TR1000TL, and TR2000TL case packers boast a user-friendly interface and the ability to pack a variety of products. These packers come standard with multi-axis servo control, quick changeover components, selectable presets, and field adjustable motion profiles. With a heavy-duty fabricated frame constructed from stainless steel and high-performance components, you can absolutely count on these packers to last.
Side Load Case Packers
The TR616SL and TR616EL case packers from Trinamics are engineered to efficiently pack products into the side or end flaps of RSC style cases. Both coming standard with infeed conveyors, precision machined components, and stainless steel guarding, these packers offer hassle-free operation and dependable, consistent output. Whether you're in the food and beverage, dairy, household, or pharmaceutical industry, we can get you the case packers and other material handling equipment that you need.
At Technical Packaging Systems, we aim to help our customers streamline their operations. Whether you're in need of new packaging systems or materials, you can be confident that our team has the ability to deliver. If you're looking for new case packing, forming, or sealing systems, contact us today to discuss your needs!