Check Out the Newest Addition to Lantech's LeanWrap® Series, the QL-400 Stretch Wrapper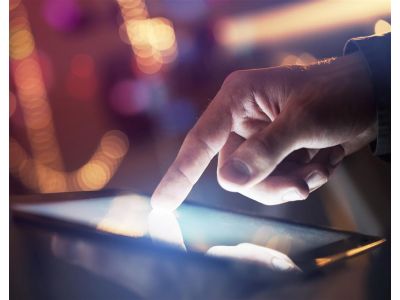 At Technical Packaging Systems, we're always excited to hear about new additions to Lantech's line of high-quality stretch wrappers. Recently, they added the QL-400 to their LeanWrap® series. The QL-400 is billed as an "intelligent, intuitive, and instructional semi-automatic stretch wrapper." Bundled with interactive applications that make it a breeze to build new wrap profiles, the QL-400 reduces your machine's dependency on operators, allowing your staff to focus on more productive – and profitable – tasks. With the ability to utilize custom settings by using your smartphone, the entire Load Guardian™ series aims to streamline your wrapping process and, more importantly, allow you to move products faster and more securely.
The newest addition to the line, the QL-400, is among the most robust ever manufactured. Informed by over 25 years of Q machine warranty experience, the engineers at Lantech have created a stretch wrapper that can stand up to even the most rigorous applications. In its standard configuration, the QL-400 includes features that prevent loads from sliding off during shipment, auto-cut film, maximize film usage, and safeguard the machine from dust, dirt, and moisture. Added options include an integrated EZ Weigh® scale and features that allow your drivers to remain on their forklifts.
At Technical Packaging Systems, we carry the industry's largest selection of high-quality material handling equipment. Whether you're looking for stretch wrappers, case formers, inspection systems, label applicators, bagging systems, or any number of other products, you can be confident that we've got you covered. In addition to this, we also offer a comprehensive selection of packaging materials, including jet printer inks, oriented polypropylene films, and premium shrink films. If you've been searching for a new provider of top-notch packaging equipment and materials, contact us today to learn how we can help!