Meet Holiday Demand with Versatile, Stainless Steel Conveyors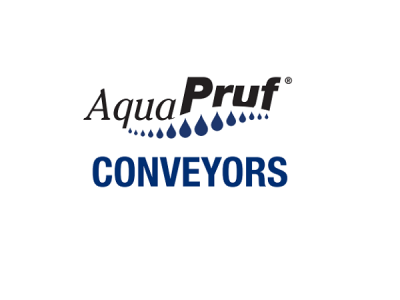 With the weather this season being a great reminder that the holidays are upon us, it is a great time to consider stainless steel conveyors to meet your production needs. Production lines shouldn't have to be slowed down at any point in the process because of an unoptimized system, and conveyors are one such area in an operation that can be improved.
Technical Packaging Systems, Inc. offers a versatile conveyor system to meet production needs with the AquaPruf® line of conveyor products from Dorner®. Best used for a variety of applications, including ready-to-eat foods, the dairy industry, packaged food production, and more, the AquaPruf conveyors offered by TPS provide versatile conveyors for businesses looking to improve their production in the holiday season.
Designed for your business
With AquaPruf conveyor systems, you not only get a great way to transport products, but you get a way to do so that meets the specific requirements of your production line. With straight, curved, and Z-frame configurations, belt scrapers, belt lifters, and nose bar transfers, as well as different modular belt and belt options, an AquaPruf stainless steel conveyor can be customized in a variety of ways to ensure you get the best results.
These options make AquaPruf the obvious choice that Technical Packaging Systems can provide to any business in need this holiday season. The efficiency that they offer will help businesses meet any production need during the busy season, while providing a dependable and easy-to-manage system every other time of the year.
Engineered as needed
The AquaPruf stainless steel conveyors not only have a variety of component parts to make the perfect system, but they also are manufactured to fit specific applications as needed. The production line with AquaPruf may be customized to include accumulation/buffering, traffic control/flow, singulating/rotating, and more. Whatever is necessary for your products on a conveyor line, there is almost certainly a solution with AquaPruf conveyors.
Always focused on providing the best packaging systems available, TPS offers AquaPruf for this engineered excellence so that our customers may improve their operations with noticeable difference. Our team has worked with different industries to help them maximize efficiency in their production, so consider the AquaPruf to improve yours.
From packaging to product and material handling equipment, Technical Packaging Systems does it all. If your conveyor system could use some improvements, contact our team today!