Add Flexibility to Labeling with the Flex SE Wrap Around Label Applicator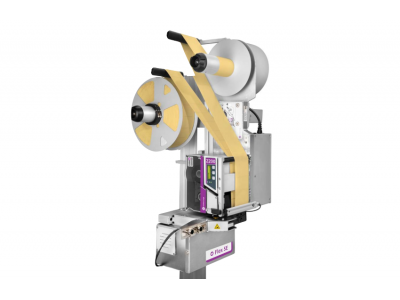 Operations that require flexibility with their wrap around label applicator can easily get it when they invest in the Flex SE. Capable of fitting into almost any operation to fit the demands and operations that they have, the Flex SE provides flexibility for production, operational needs, and integration.
Through our partners at Markem-Imaje, Technical Packaging Systems, Inc. provides the Flex SE as an excellent solution for any business in need of quality labeling. With a variety of features and optional additions for the applicator, any labeling operation can get the exact piece of equipment they're looking for.
Ready to operate right away
The integration flexibility of the Flex SE allows for any production interested in adding it to do so without moving around too many parts. With front or side application capabilities, a small footprint in regard to the real estate of your floorspace, and the capability to be connected to your ERP, the Flex SE fits into any product line production that requires quality, consistent labeling from their wrap around label applicator.
We have provided the Flex SE for products in a variety of industries, including health and beauty, food, and more. Flat or uneven surface capabilities mean that the Flex SE wrap around label applicator can be utilized for almost any product and provide a consistent and dependable labeler for your operations.
A great choice for all
Whether you are a new business in need of a quality label applicator or are looking for an excellent solution to replacing your current one, the Flex SE can make all the difference. Offering a simple user interface in 26 languages that allows for quick integration and training, the Flex SE can either get your production quickly started or ensure you have minimal downtime when you swap it out with your old applicator.
With three different application lengths, rates of up to 90 products per minute in front apply mode, and accuracy within 1mm, your products will get labels provided in a uniform, professional way that ensures your products are finished within the expectations and standards that your industry demands.
With decades of experience in the packaging and labeling industry, Technical Packaging Solutions, Inc. carries the only best equipment to ensure our customers' products are as best as they can be at the end of a production line. Learn more about the Flex SE and its capabilities by contacting us today!