Visit Technical Packaging Systems at the Michigan Greenhouse Growers Expo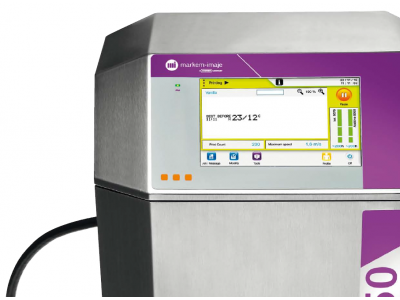 On December 4, 5, and 6, Technical Packaging Systems will have a double booth at the Michigan Greenhouse Growers Expo, exhibiting the IPAK model TF 330 tray former and the Markem Imaje model 9450 small character product coder. If you find yourself near the Devos Place Convention Center in downtown Grand Rapids, we would love to see you there! Whether you're looking to improve and streamline your manufacturing operation or you're simply interested in the fascinating topics discussed at the expo, you're sure to have a great time. Let's take a closer look at the products that we'll be showing off at our booths!
IPAK TF 330 Tray Former
A fully automatic tray former, the IPAK TF 330 is purpose-built for the agricultural industry. With its compact footprint and lower air and power consumption, it promises reduced operating costs. Best of all, it is capable of working with almost all of the most commonly used agricultural trays, including open-top styles with rollover sidewalls or end walls.
Markem Imaje 9450
Branded as, "simply efficient," the Markem Imaje 9450 offers a 99.9% availability rate and promises a reduction in consumable use and energy consumption of up to 20%. In addition to this, it optimizes waste-related expenses and has a hygienic, easy-to-clean design. Best of all, however, is how easy the system is to move and relocate. With it's automatic cleaning system and a stainless steel monoblock printhead design, it's guaranteed to be trouble free and "simply efficient."
At Technical Packaging Systems, ­­our primary goal is to help our customers simplify and optimize their operations. Offering a wide range of material handling products, we pride ourselves on top-notch customer service and high-quality equipment. If you've been searching for ways to streamline your operation, we encourage you to visit us at the Michigan Greenhouse Growers Expo!