Check Out New Cannabis Packaging Products from Technical Packaging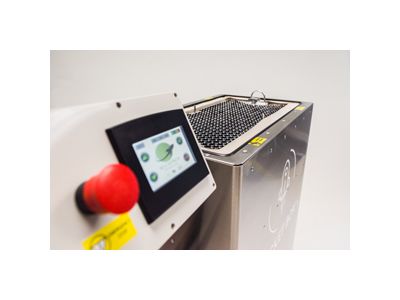 With the passing of Proposal 1, marijuana is now legal in Michigan and growers across the state are looking for cannabis packaging products. Passing by a comfortable margin, Michigan is the first state in the Midwest to pass such a bill. But, consumers and growers alike shouldn't assume that marijuana will be available immediately. The state, aiming to get the adult use market ironed out within a year, has set some restrictions and allowed some exceptions. What does this mean? It means that growers, suppliers, manufacturers, packers, and distributors have time to work out their processes. Let's take a look at a few products that Technical Packaging can offer to help streamline those processes.
STM Rocketbox
Billed as "the most advanced pre-roll machine in the world," the STM Rocketbox can roll 453 joints in three minutes, fills up to 1.2 grams, promises 10% or less on weight variance, and offers a whole host of customizable stages and settings. With the ability to roll up to 25,000 cones per day, the Rocketbox is perfectly suited to meet the needs of Michigan's startups.
STM Revolution
The STM Revolution is a reliable, efficient grinder that offers continuous feed for mass production, interchangeable particle screens, and proprietary stainless steel blades. Delivering consistent particles, it allows suppliers to maintain product quality by preserving your product's trichomes, terpenes, and cannabinoids. Best of all, the efficiency of the machine allows for higher yields and – better yet – higher profits.
At Technical Packaging Systems, we're proud to offer the industry's best cannabis packaging products. With this new industry coming to Michigan, we're here to assist packagers, growers, suppliers, and distributors alike. So, if you've been ironing out the details of your startup and find yourself needing high-quality, high-efficiency packaging products, we encourage you to reach out to us today to learn how we can help.