Delivering a Full Line of High-Quality Cannabis Packaging Equipment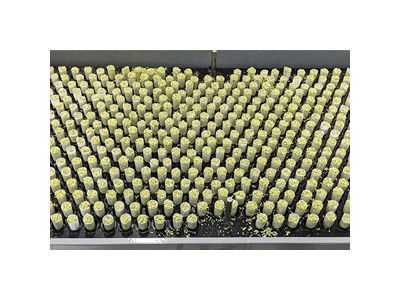 All across Michigan, marijuana dispensaries are opening up and owners are looking to purchase quality cannabis packaging equipment. Especially now, with coronavirus putting businesses into a state of lockdown, growers and distributors are looking for dependable, domestically shipped products that can handle their workflow. Because of this, Technical Packaging Systems has partnered with some of the industry's best manufacturers to source, stock, and deliver the absolute best packaging products on the market. Whether you're looking for grinders, cone fillers, bud weighing, tube labeling, cartridge filling, or pouch bagging equipment, you can be confident that we have what you need. More importantly, you can be certain that we're able to get it to you so that you can keep your operation on track.
Our two flagship products, the STM Rocketbock and the STM Revolution aim to address two of the most common needs in the industry: grinding and rolling. With this two products, your operation can grind buds and roll them into pre-rolled products. Paired with any one of our packaging solutions, you can maintain momentum and deliver your products to dispensaries across the state. With the aim of helping our customers meet the new — and rising — demand for marijuana products, you can rest assured that we're continually looking for ways to improve our processes and the products that we offer.
At Technical Packaging Systems, we're committed to offering the industry's best cannabis packaging equipment. With this new industry, we aim to grow and expand our offerings as the market demands. No matter what kind of solution you're looking for, you can count on us to rise to the challenge. So, if you're looking for a better way to grind, sort, pack, and deliver your cannabis products, we encourage you to contact us today!