An Automatic Case Former Keeps Operations Simple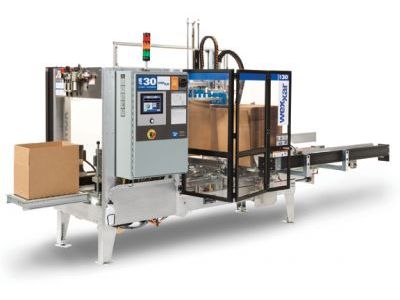 By investing in an automatic case former, packaging and shipping operations can be kept simple. Automatic equipment from Technical Packaging Solutions, Inc. can improve your workflow by reducing the number of responsibilities included during the packaging process and increasing productivity. Our team provides only the latest and greatest machinery in the business of packaging, so you know you can count on our Wexxar WF20 to erect cases better for your needs.
Complete with all the latest technology, the Wexxar BEL WF20 that we offer adds efficiency and dependability to operations that are looking for a new addition to keep up with production. Count on TPS to help you find the best packaging solutions where they are needed.
Keep floor operations simple and efficient
By utilizing an automatic case former in your operations, you can keep everything simpler and more efficient by removing the need for extra steps or tools in the process. The Wexxar WF20 can be optimized to perfectly match the case size that your operation works with, be adjusted in speed ranges that fit the flow of your operation, provide cases in an upright, ready-to-pack position, and more.
Efficiency is the goal with each piece of machinery that Technical Packaging Systems has to offer, and the Wexxar WF20 can bring it to any business dealing with cases that need to be formed.
A case former with easy user experience
The Wexxar WF20 is not only meant to improve operations through an efficient design, but it also provides a simple user experience as well. Through a touch screen control panel, employees can control and monitor every part of the system to ensure that it is always working as intended and keeping up with production.
This allows for easy adjustments whenever they are needed, without having to deal with the machinery components by hand. By defining your parameters on the touch screen and simply turning on the automatic case former, you can remove the need for case forming by workers, allowing them to focus on other areas of the packaging process.
When you want the best packaging and material handling equipment in the business, you can always count on Technical Packaging Solutions to have what you need. With decades of experience and a dedication to serving our customers' needs, our team will help you improve operations the right way. Contact us to learn more about our automatic case formers and how they might simplify your packaging systems!