More Opportunities to See a Cartridge Filler System with CannaCon Denver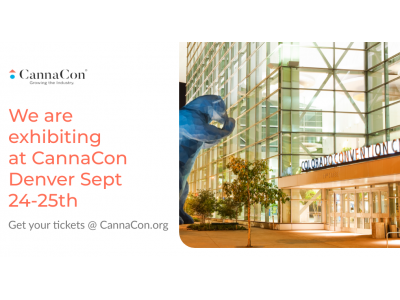 If you are interested in how a cartridge filler system works and how they benefit operations they are installed in, then you can travel and participate in the most influential event for cannabis professionals, CannaCon Denver. Technical Packaging Systems, Inc. will be showing what the FC-100, our cartridge filler and capper, can do and how it might benefit operations like yours.
Technical Packaging Systems, Inc. provides professional packing and packaging systems that improve every part of any operation that they are included into, meeting and exceeding the expectations of our customers. By stopping by our stall at CannaCon Denver, you will see first-hand what our innovative solutions have to offer.
Get tickets and find our stall
Those who are interested in attending CannaCon can find the different ticket options that are available for the event here. There are plenty of events to check out while you attend, but we encourage you to stop by our stall to see members of our team who can show off the capabilities of the FC-100, as well as discuss what other packing systems and solutions we have to offer. The event is September 24th and 25th, so make sure you mark your calendar!
If you plan on attending, you can find us at booth 418. The expo has plenty to check out, but we look forward to introducing you to our great cartridge filler and capper!
A preview of the FC-100
With a standard self-cleaning mode, low temperature operation to work with most viscous oils, the ability to accommodate press fit or screw on mouth pieces, and much more, there are a variety of reasons why the FC-100 can make a great addition to any capping operation.
We have decades of experience working in packing solutions, so we carry only the best products to suit the needs of our customers. When you visit us at CannaCon Denver, we'll talk with you about all the options available to you when you work with us. Our team has the expertise that you can count on.
Whether you plan on being at CannaCon Denver 2022 for a single day or both days, we encourage you to visit our booth to learn about all the packing solutions that solutions that TPS offers, such as our FC-100. We have helped many in the cannabis industry to find packing solutions to their packing production needs, offering filler and cappers, cannabis grinders, and more. Contact us today to learn more and we look forward to seeing you at CannaCon Denver!