Tabletop Conveyors are a Versatile, High-Speed Transporting Solution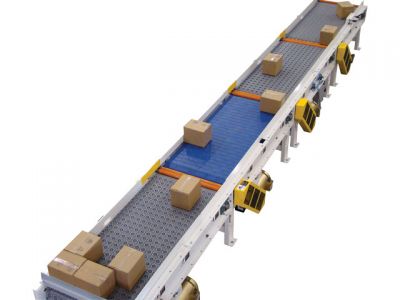 Are you using tabletop conveyors to transport your products inside your facility? If not, have you been searching for a faster, more reliable, and more versatile solution to your internal shipping needs? If the answer to that question is yes, then you'll be interested in the wide range of conveyors available from Technical Packaging Systems.
Typically designed around a prefabricated modular stock system, tabletop conveyors are a modular and highly-versatile system that can be adapted to a huge assortment of applications. Relied upon by industry giants worldwide – including members of the consumer packaging, automotive, medical, and electronics industries – tabletop conveyors are preferred due to a number of qualities but chief amongst them: compliance. With the ability to be built to meet clean room conditions and their unparalleled durability, it's no wonder these systems have been the go-to conveying solution for years.
In addition to their durability and clean room characteristics, Technical Packaging Systems' tabletop conveyors are extremely flexible. They can be built to transition through a variety of elevations. They can be configured to make directional changes. They can be designed for slow, medium, or fast operations. Due to this, they're the perfect solution for fast-paced, ever-evolving industries where swift adaptability is necessary.
At Technical Packaging Systems, we aim to address the material handling needs of a wide range of industries. No matter what sector you're operating in – from food and pharmaceutical to transportation to and chemical – we're confident that our team can put together a conveying solution that directly addresses your needs. If you've been searching for a reliable, time-tested, and proven provider of material handling solutions, a company that will work with you to understand – and overcome – the challenges that you face, contact us today to discuss how we can help.