Digital Printing Solutions for Your Packaging Needs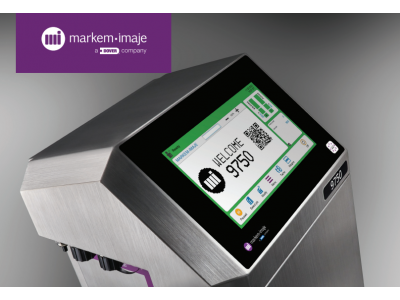 Technical Packaging Systems partners with Markem-Imaje (MI) to handle digital printing for your packaging. The 9750 printer features an innovative design that allows us to adapt to the ever-changing marketplace. MI has a strong reputation as one of the leading printer suppliers, with the 9750 giving you flexibility and performance for a wide variety of digital printing applications, including:
Consumables – printing can be done for food grade, sterilization, UV cure, and other applications using alcohol-based, water-based, ketone-free, and MEK-free inks in a variety of colors.
Substrates – printing can be done on plastic, glass, metal, cardboard, or even directly onto food, no matter what sort of information you need.
Markets – there is nearly no limit to the industries that can benefit from the 9750 printer, including food and beverage, cosmetics, toiletries, electronics, cables, tubes, and more.
The printer has the ability to print expiration dates, lot numbers, QR codes, or other information that is vital for your packaging. For more information about this printer, click this link to access the brochure. For information about our packaging solutions, please contact us.