Create Secure, Safe-to-Ship Loads More Easily with Help from Technical Packaging Systems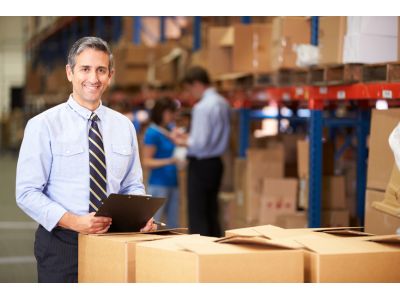 If you're considering integrating a stretch wrapper into your production line, you've undoubtedly wrestled with concerns over operator skill. With the time – and financial – investment required to properly train operators, it can be risky gambling on employees that may – or may not – stick around. This, coupled with the downtime incurred by a training period, can make the integration of a stretch wrapper seem out of reach. Well, with Lantech's new "Load Guardian" program, these concerns are a thing of the past!
Load Guardian, available on all QL Automatic stretch wrappers and available as a retrofit for L Series stretch wrappers, eliminates the skill and knowledge required by operators to set up a stretch wrapper and create safe-to-ship loads. The software allows operators to create loads without needing to make adjustments to the number of film layers, turntable rotation speed and more. Utilizing a straightforward screen, operators enter data about the load's height, weight and shape and, from that information, the machine calculates and selects the appropriate settings needed to wrap the load.
The team at Technical Packaging Systems has extensive experience using Lantech's Load Guardian. In a matter of hours – rather than days – we can help get your employees up to speed and operating your new stretch wrapper. Our aim is to reduce burden… to eliminate your concerns about integrating a stretch wrapper into your line but, additionally, to give your employees the confidence that they need to take full advantage of the products that we offer.
At Technical Packaging Systems, we have been providing our customers with the industry's best material handling solutions for over thirty years. Serving customers in the food, pharmaceutical, transportation, household supplies, agriculture and product packaging industries, we have experience working with a wide range of clients and, more importantly, addressing a wide range of needs. If you've been considering investing in a stretch wrapper, we encourage you to contact us today to discuss how we can help.