5 Reasons Pallets Can Optimize the Efficiency of Your Material Handling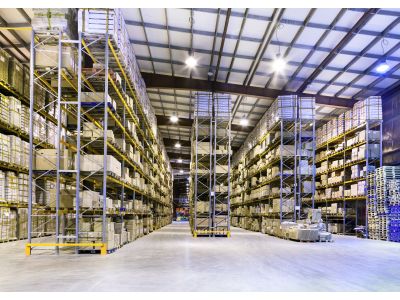 Wooden pallets are a cost effective and efficient way to sort, store and transport your inventory. Whether you're shipping crated items across the country or maintaining an in-house inventory of automotive parts, pallets can help you stay organized and can have a dramatic impact on the amount of time that you spend handling inventory items. Today, we're going to look at how palletizing your operation can boost your profits by increasing your material handling efficiency.
1. Palletized products can be moved quickly
Because of their consistent sizing and the placement of runners, pallets can be lifted and transported more easily. This leads to faster unload times during delivery and drastically reduces the amount of labor involved.
2. Palletized products have a lowered risk of being damaged
As palletized goods don't require as much manual handling, they result in lowered instances of error. This means that, over time, you can expect less product damage and less cases of employee injury.
3. Clients often prefer receiving palletized goods
Since they're easier to both store and inventory, clients typically prefer receiving palletized goods. By making life easier on your clients, you encourage them to continue working with and ordering from you in the future.
4. Pallets are inexpensive and repairable
With the low cost of wooden pallets, it's easy to begin transitioning your products into a palletized storage system. Furthermore, their construction allows for simple, quick fixes in the event that they are damaged.
5. Palletized products are easier to handle with material handling equipment
Besides reducing the requirement for manual handling, pallet systems are perfect when paired with a wide range of material handling equipment. Whether you're looking for a conveyor system to transport your products, a pallet dispenser to ready goods for loading or an automatic stretch wrapper to shrink wrap your products, Technical Packaging Systems, Inc. can help.
At Technical Packaging Systems, Inc., we've helped industrial clients and companies in the food and pharmaceutical industries with their palletizing needs since 1976. As a full-service packaging consultant, we're capable of providing you with solutions to even your most difficult packaging, loading and shipping requirements. So, if you're looking to optimize the efficiency of your material handling by moving to a pallet system, call us today to learn about your options.