Trouble Transporting in Tough, Harsh Applications? Try the MCE Mat-Top Conveyor!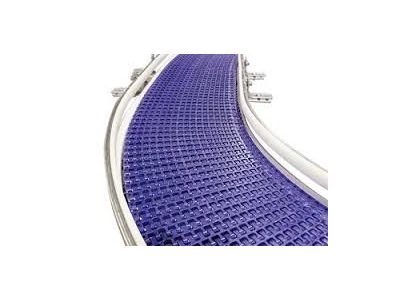 Are you working in an industry where tough, rigorous applications are unavoidable? Are you experiencing a rise of products being damaged during transport? If so, the mat-style conveyor from MCE may be just the solution that you're looking for. Designed to provide long life and high impact resistance, MCE mat-top conveyors are capable of moving products across inclines, declines and production line curves.
The loss of products due to damage on transportation lines is a major concern for many manufacturers. Cutting into the bottom line, this damage can reduce the company's efficiency, diminish employee effectiveness and, worst of all, drive costs up. Thankfully, MCE addresses this issue with their mat-top conveyors, offering manufacturers a reliable, less damaging way to transport, combine, turn, fill, label and package their products.
In addition to the immediate transportation benefits, the MCE mat-top conveyor is easily reconfigurable to address future problems. Comprised of pre-engineered, modular components, the conveyor can be disassembled and reassembled to overcome challenges that your company isn't even facing yet. Furthermore, the modular pieces are ideal for wet facilities, as they can be easily taken apart, washed down and reassembled.
Technical Packaging Systems aims to be the premier provider of conveyor systems to a wide range of industries. Having faithfully served the pharmaceutical, automotive, chemical and food industries – among many others – we have a proven track record when it comes to helping our clients optimize their production lines. If you've been looking for an effective, economical solution to your facility's transportation problems, contact us today to discuss how MCE's mat-top conveyors can help you minimize damage and maximize profits.