Grow Your Business and Create Safer Products with Anritsu Metal Detectors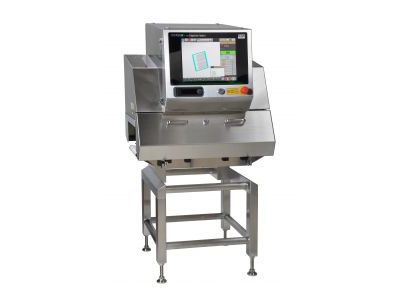 Proper inspection, especially in regards to the removal of ferrous and stainless steel contaminants, is a major concern in the pharmaceutical and food industries. These dangerous contaminants can cause grave harm to your product's users and irreparable damage to your company's reputation. By utilizing an Anritsu metal detector in your production line, you can help to ensure that all metal contaminants are removed from your product prior to packaging and, more importantly, you can protect end users by providing a safer, more consistent product. Today, we're going to take a closer look at three of the major advantages of implementing an Anritsu metal detector into your production line.
Reliable inspection
Offering high sensitivity detection of ferrous and non-ferrous metals, Anritsu's dual-frequency system automatically maximizes sensitivity, reducing reliance on operator configuration. Additionally, as the metal detectors are vibration and electric noise resistant, they are designed for reliable, long term use.
Reduced costs
By utilizing Anritsu's Smart Guide system, the company's metal detectors are simple to learn and maintain. Your operators can quickly become familiar with the machines by using an intuitive, visual system that reduces both downtime and training costs.
Increased credibility
Anritsu metal detectors can help your company build credibility with a number of powerful functions. With the ability to produce HACCP certificates, daily inspection reports and rejection confirmations, you – and your product's users – can be confident in the quality of your products.
Technical Packaging Systems aims to provide our clients with state-of-the-art inspection systems that will boost their productivity and enhance the quality of their products. From Anritsu metal detectors to UltraHD X-ray systems, we offer a comprehensive line of inspection products. If you've been looking for a way to increase efficiency and product consistency, contact us today to learn more.