Stretch Film: Cast v. Blown; What You Need to Know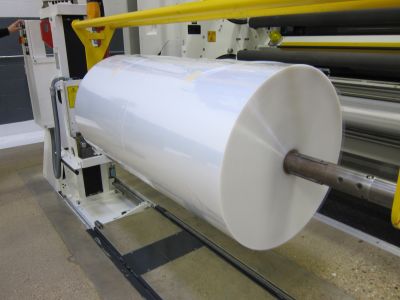 Stretch films are very diverse in terms of thickness, pre-stretch, different additives and resins, and also how the film is extruded. The two different techniques used to create stretch film are blown and stretch. Each of these techniques used to create the stretch film will yield different properties – and depending on your application – you'll want to consider what the best fit is for you.
We have laid out the quick and easy comparisons between blown film and cast film for you.
Blown stretch film tends to:
Be very resistant to puncture
Have higher levels of "cling" (how the film 'sticks' to itself)
Make more noise unwinding
Cast stretch films often:
Are clearer & shinier on a load
Unwind quieter
Resist tear propagation
The general consensus is 70 – 80% of films used today are cast stretch film. However, blown stretch film certainly plays its part in the other 20 – 30% where superior strength is required.
The purpose of stretch film is to make sure that your product arrives at its destination in the same condition as it left the production facility. That may sound simple, but depending on the film used, this is not always the case. Loads are subject to a lot of stresses and forces during shipment. Temperature changes, vibration over hundreds or thousands of miles, loading, unloading, and moving around depots at distribution centers. The film used to wrap your load is the key to ensuring your product arrives at its destination as is.
Technical Packaging Systems has been in the stretch wrapping business since the beginning of stretch wrap technology. There is no application that we can't handle. Our engineers work hand in hand with our packaging materials department to ensure that we get you the absolute best film in terms of usefulness and price. We continue to see time and time again people using the wrong film and losing money without even knowing it. Contact us today to see how we can maximize your stretch wrapping process.